I love finding sushi bars that don't just serve your ordinary salmon, tuna, shrimp or California Roll – you know 'basic' sushi. Not only does Hiro Maru cater to those who like and are comfortable with usual sushi fare, but they also cater to  the adventurous sushi patrons.  Whichever you prefer, the seafood served is always fresh and whatever is in season you will see (and maybe try?).
Anne and Tony are the couple who run the establishment.  They are a real fun loving pair.  Most days you'll see Tony behind the sushi bar coming up with new specialty dishes.
To start off, I like to have an Uni Shooter (when available). I don't know everything that is in there but it's an explosion of different flavors. Definitely for the adventurous foodies…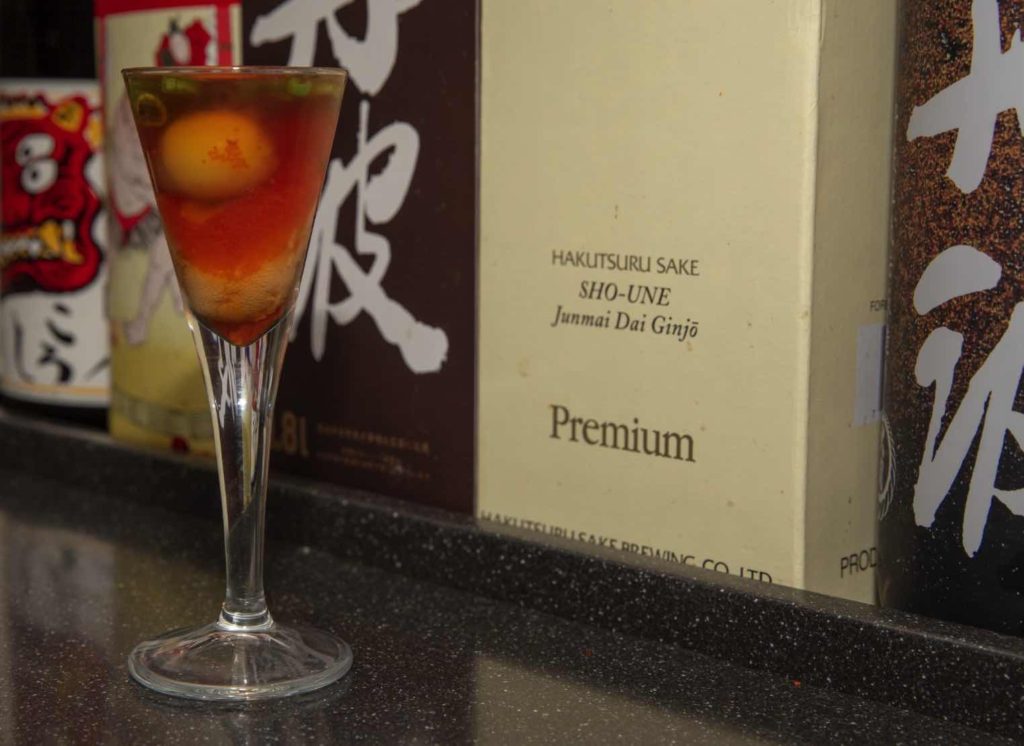 Some interesting special dishes include: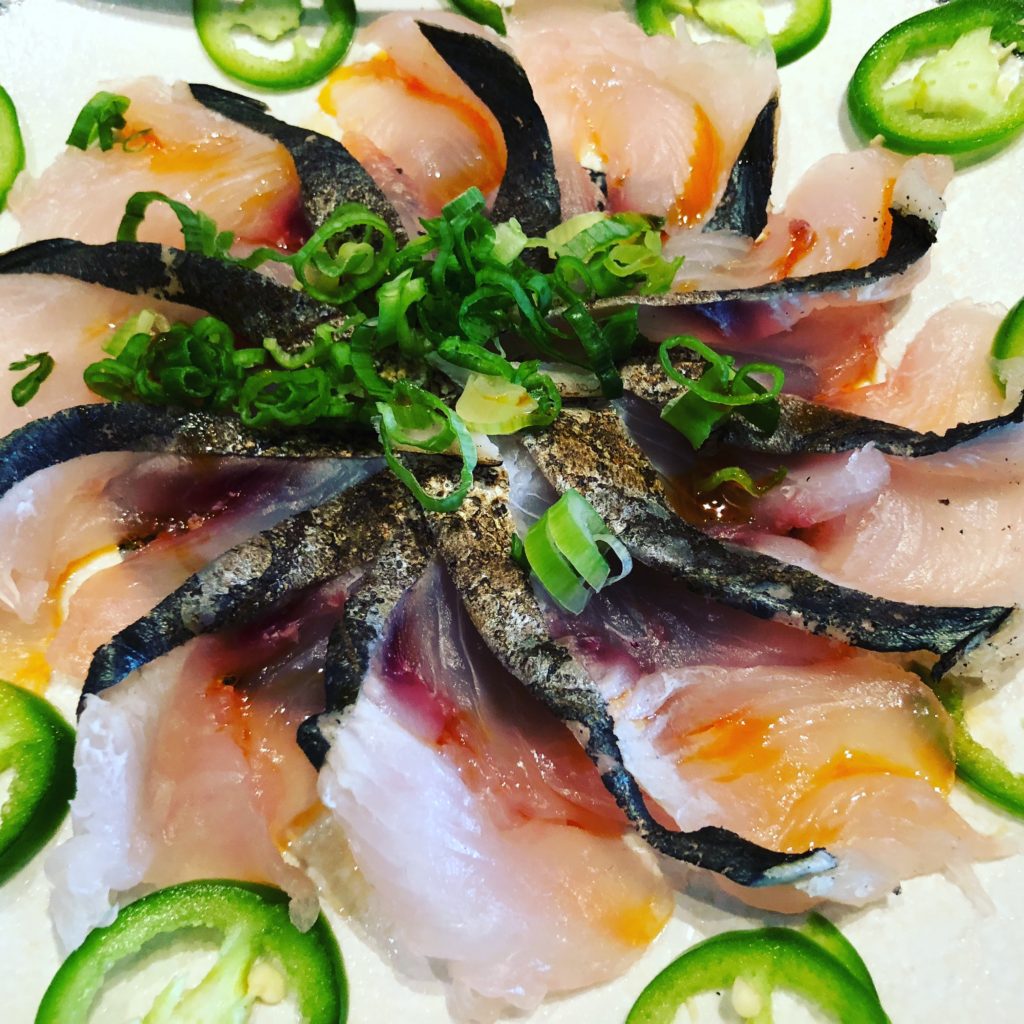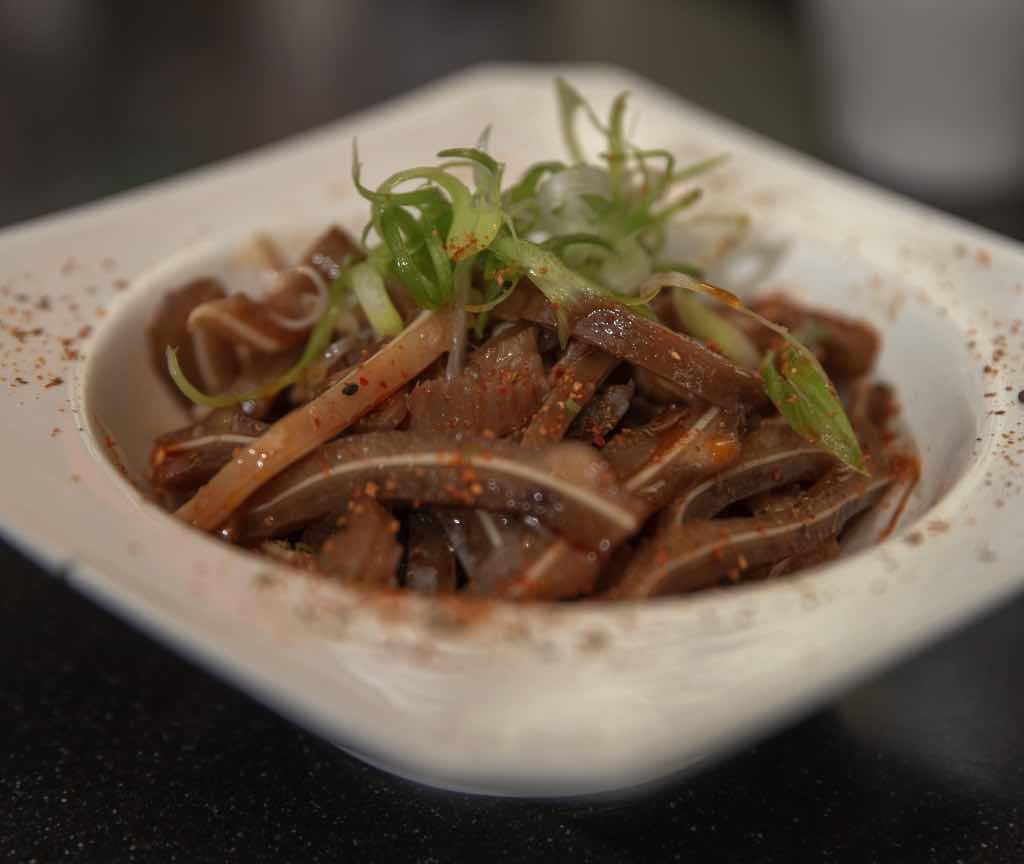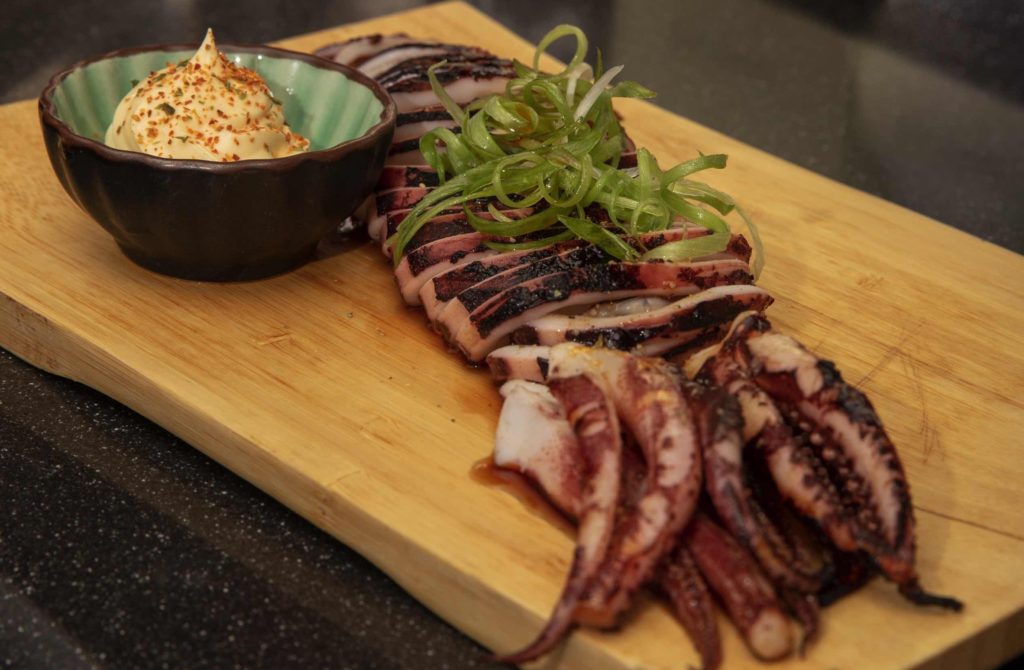 All different kinds of combination rolls (or you can make your own).  One of the most popular rolls is the melt-in-your-mouth Garlic Lobster Roll.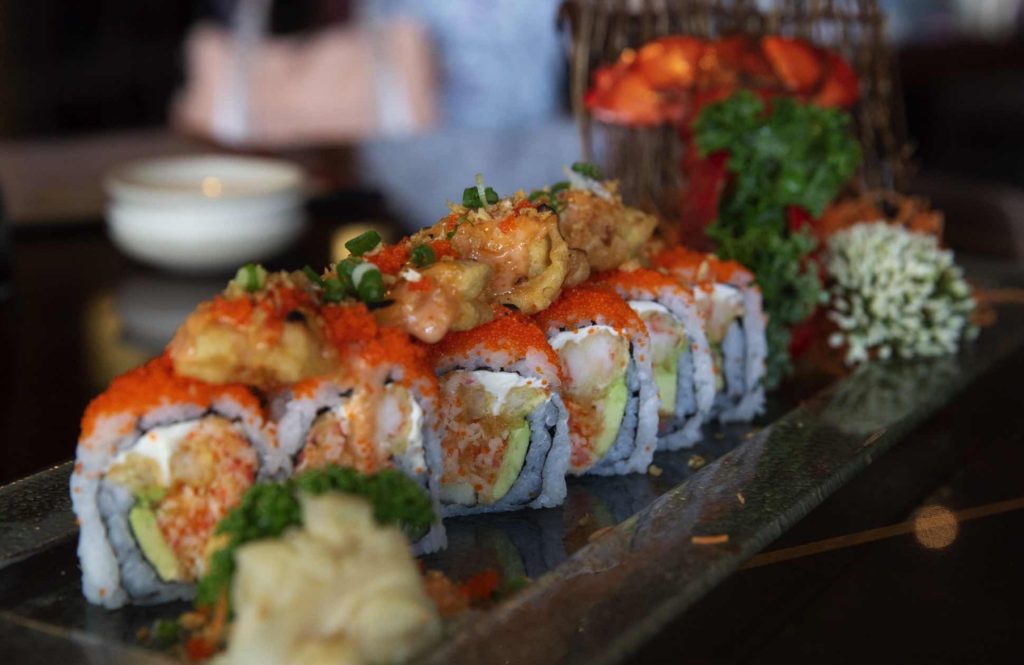 My personal go-to roll is the Naruto Maki. It has no rice, all my favorite fillings (salmon, kani (crab), cream cheese, scallions, avocado and masago(tuna)). Some places call it the Protein Roll.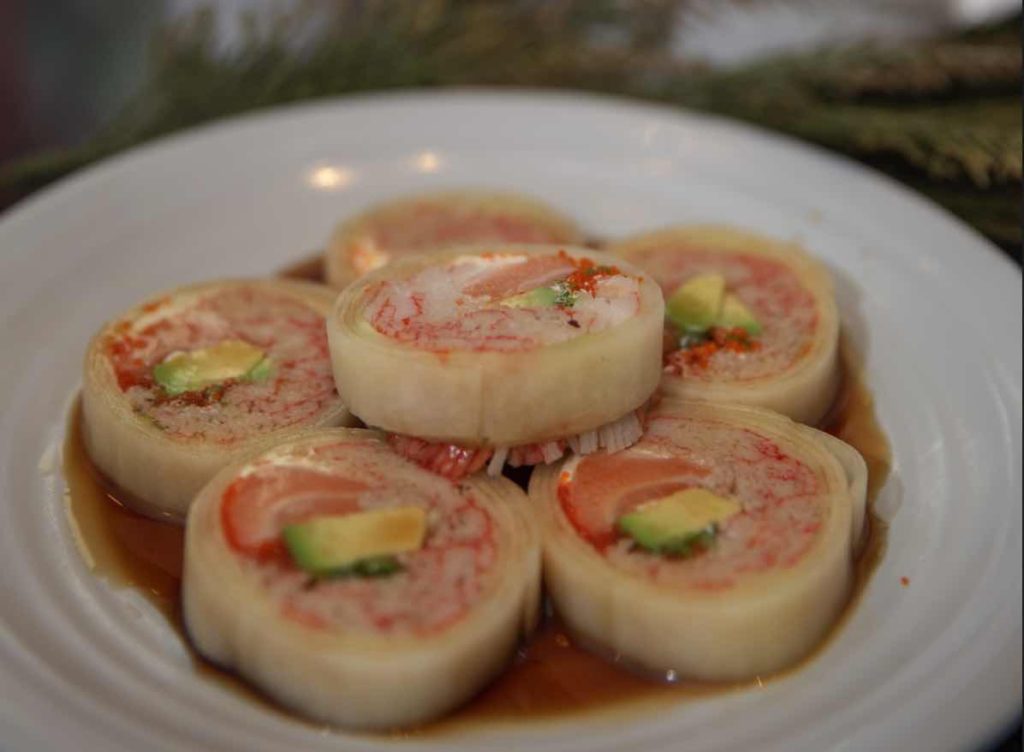 My absolute favorite dish, that is only available in season and freshly caught, is the Blue Runner Sashimi.  I usually order more than one…it's that good.  After removing the sashimi portion, to finish off the presentation, the remainder of the fish is fried and served with a tempura or ponzu sauce.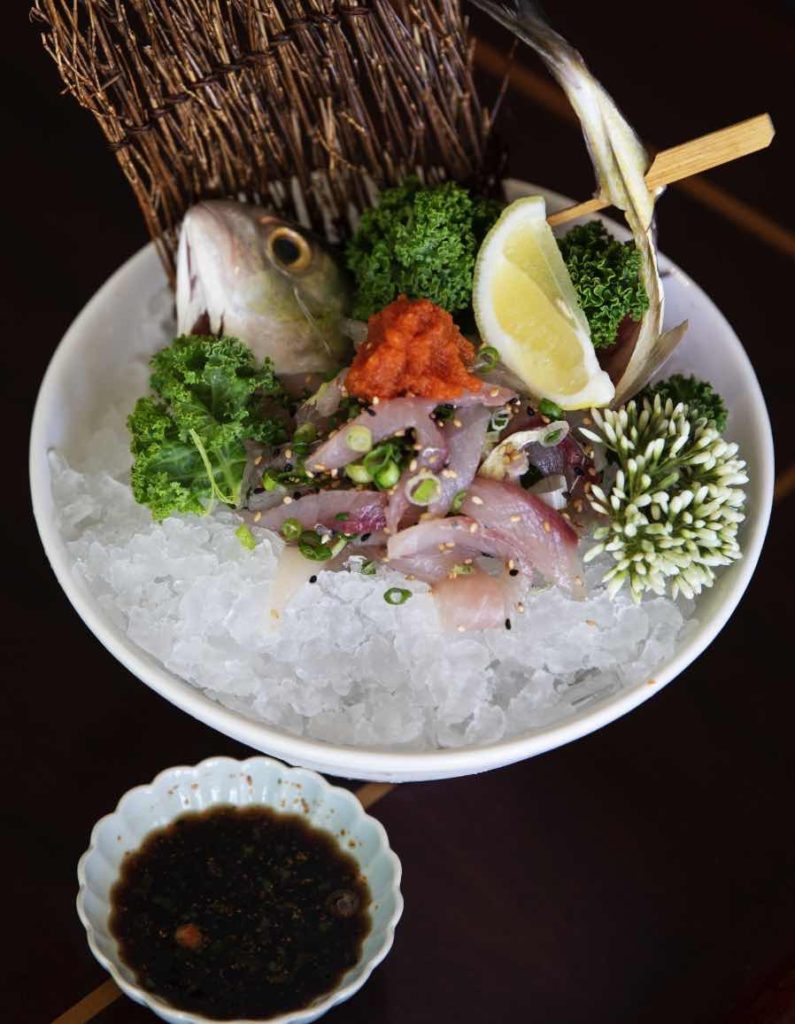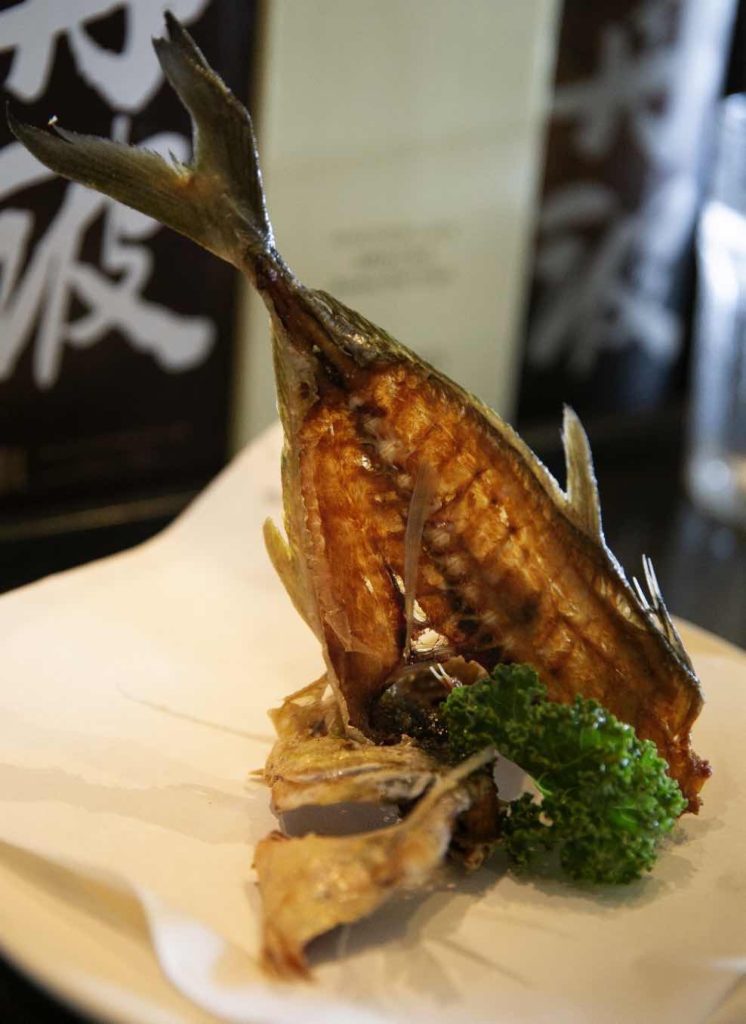 Another popular staple amongst all sushi bars is Ahi Tuna Sashimi. Just look at how fresh Hiro Maru's is! The vibrant red is a true sign of freshness in tuna.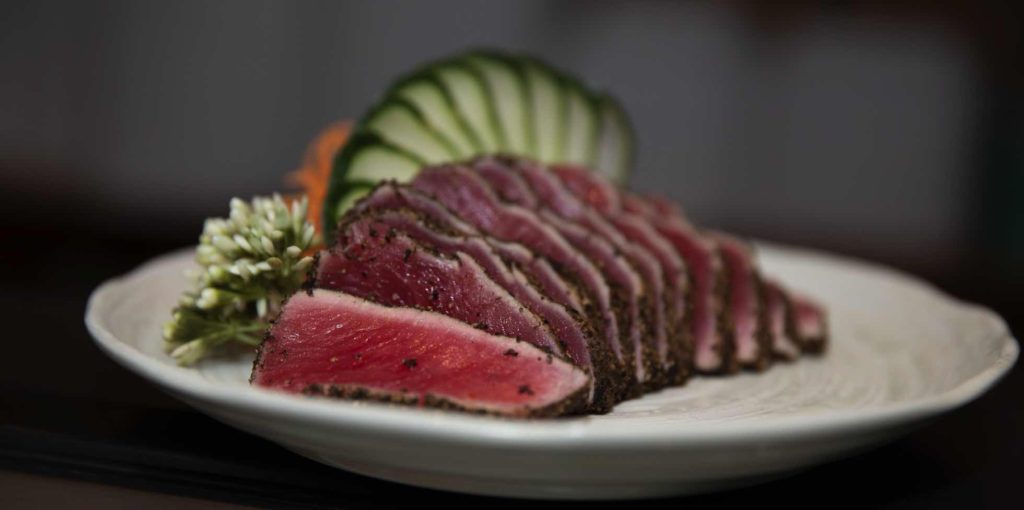 Their menu has many different choices to please your appetite and craving. And if you're not into seafood or someone in your party isn't, they have other choices – chicken, steak, vegetables… And the price isn't bad at all. 
Now, off to some people's favorite course – Dessert.
When you look at the menu there is a dessert section, but a lot of times, Anne offers her own creations. Here is one of her works of delicious art.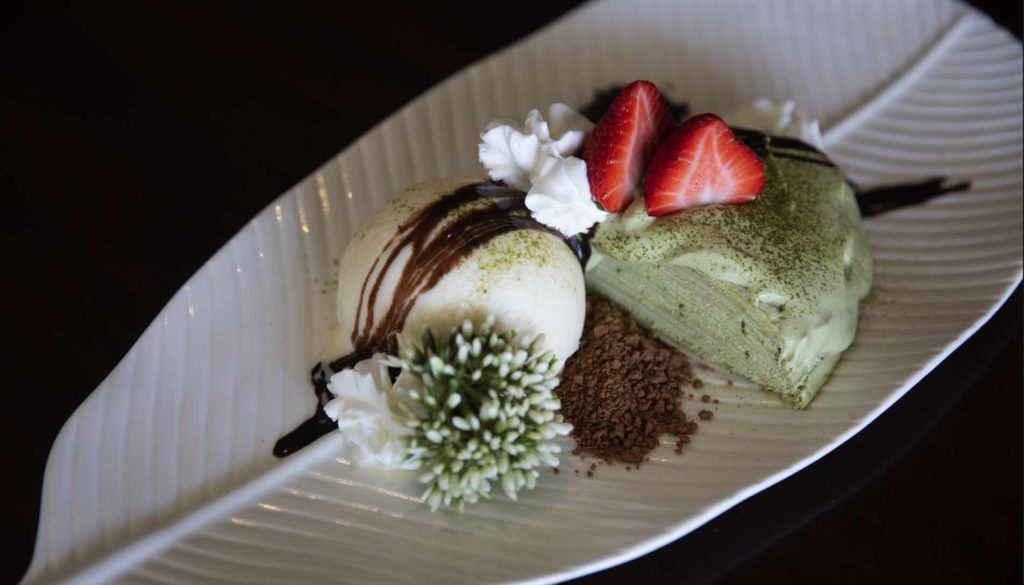 I mentioned in the beginning that I like finding unique sushi bars and in Hollywood, this is definitely my go to spot for my sushi fix. Besides the fresh fish and the yummy specials Hiro Maru is a very welcoming homey restaurant where I could sit for hours and chit chat with Anne and Tony.
My suggestion:  if you wanted to really enjoy the experience at the sushi bar, go after 8:30 pm or in between lunch and dinner on the week days.
Pros:
• Homey
• Reasonable Price
• Large selection
• Very fresh
Cons:
• Parking is a little annoying, but it is a big parking lot so you may just have to walk a little.
• Because it gets busy, expect a little time for your food to arrive at your table.
Located at:
3327 Sheridan St,
Hollywood, FL 33021
(954) 987-1388