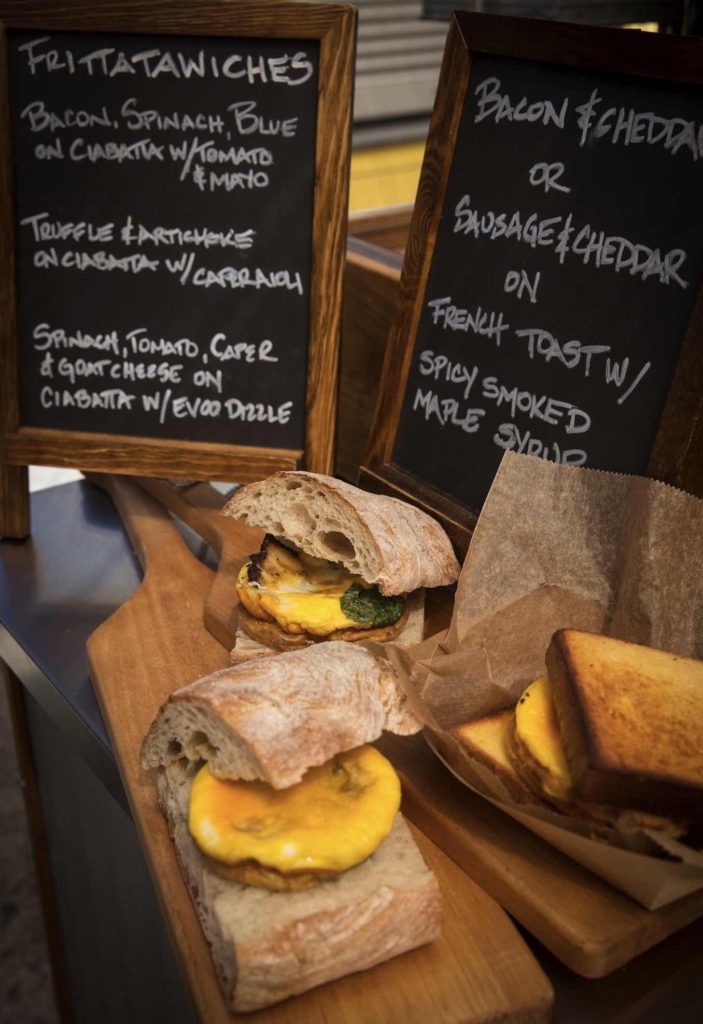 It is rare to find someone that isn't a huge fan of eggs for breakfast. Not only that, but also bacon and cheese. So- if you've never had a frittata before, you are missing out!  (I haven't had one before, so after eating here… I have just set the bar pretty high for the rest of the frittatas in the world).
The Daily Ritual may be the cure for that and it is definitely a savory spot to try some delicious fuel to get your day going, hence the name "Daily Ritual".  Liora is the master chef and proprietor of this stand out establishment.
Why do I say stand out? She designed the place herself and it's so eye catching you just don't want to pass it (Guess her background in design and marketing played a role).
To the left are some of her specials on the menu along with her Frittatawiches display.
Liora makes all types of frittatas with all sorts of different combinations that make my mouth water. Delicious ingredients like aged cheddar, nitrate-free bacon, all natural chicken sausage, spinach, sun-dried tomatoes, goat and blue cheese, truffle oil and (of course) egg.
Pick your favorites and put them on a freshly baked toasted ciabatta. mmmmmmmmm.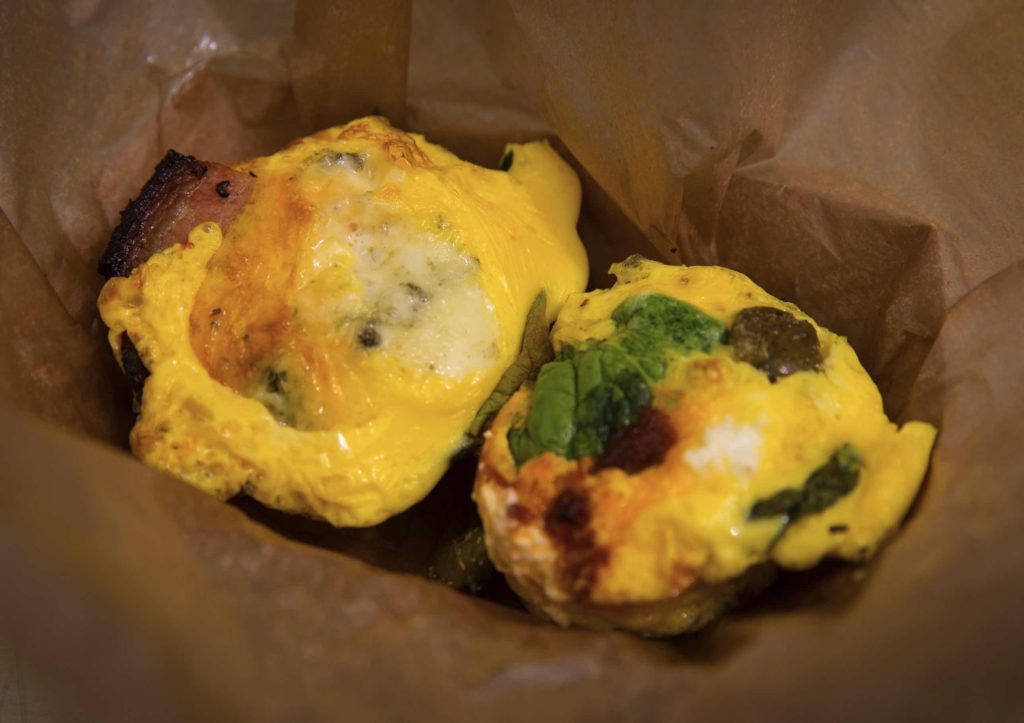 She is always experimenting and adding different ingredients to create a "Special of the Day". Depending on it's popularity, she'll add it as a regular on her menu.
One time she made me a smoked salmon, goat cheese, spinach, tomato and caper frittatwich on ciabatta dressed with caper aioli and I instantly fell in love! It's now my go to sandwich when I'm in town.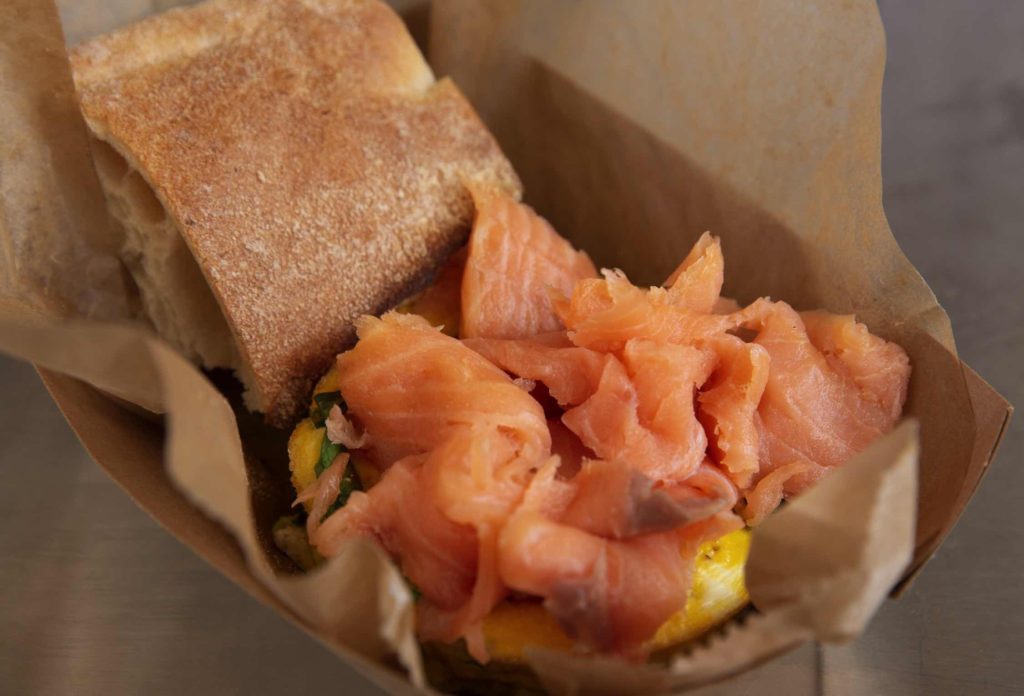 Another customer favorite is the Oh Sweet Cheesus! Grilled Cheese on French Toast with Maple Butter and Bacon. 
To me it's definitely big enough to share, but you won't want to.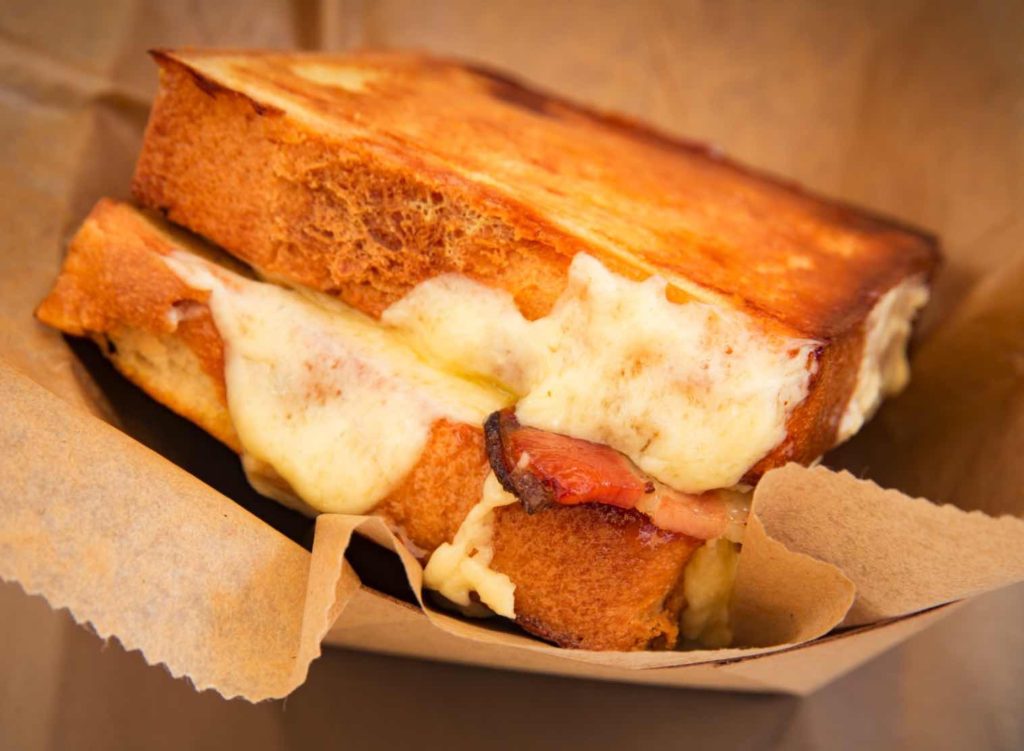 She also serves home made iced tea and lime-ade and you can add one of her freshly made organic syrups if you choose. I'm dying to try the ginger-mint the next time I'm there. 
The frittatas are also available to take home.
You just need to bake them before eating.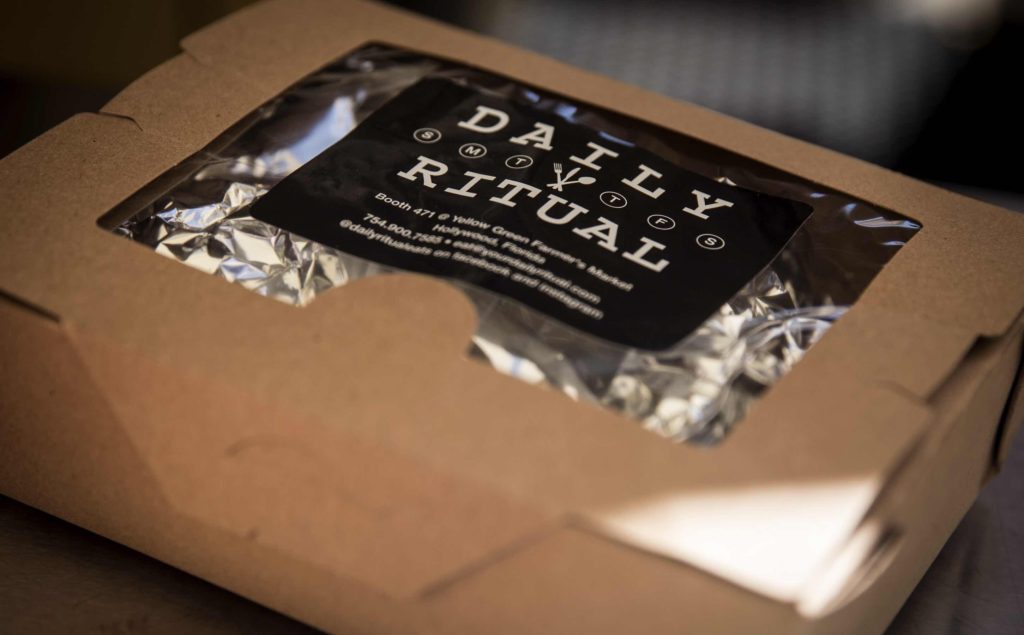 Lastly, Tell Liora your dietary restrictions and she'll customize anything for you. Including dairy-free, egg white only and so much more.
Since the Daily Ritual is located in a whole foods marketplace there's plenty of healthy goodness to take home from here as well to add to your own ritual. With a variety of fresh baked artisan breads, breakfast compliments like semi-sweet maple granola, bacon by the pound, egg and chicken salads and so much more and don't forget freshly baked chocolate chip cookies!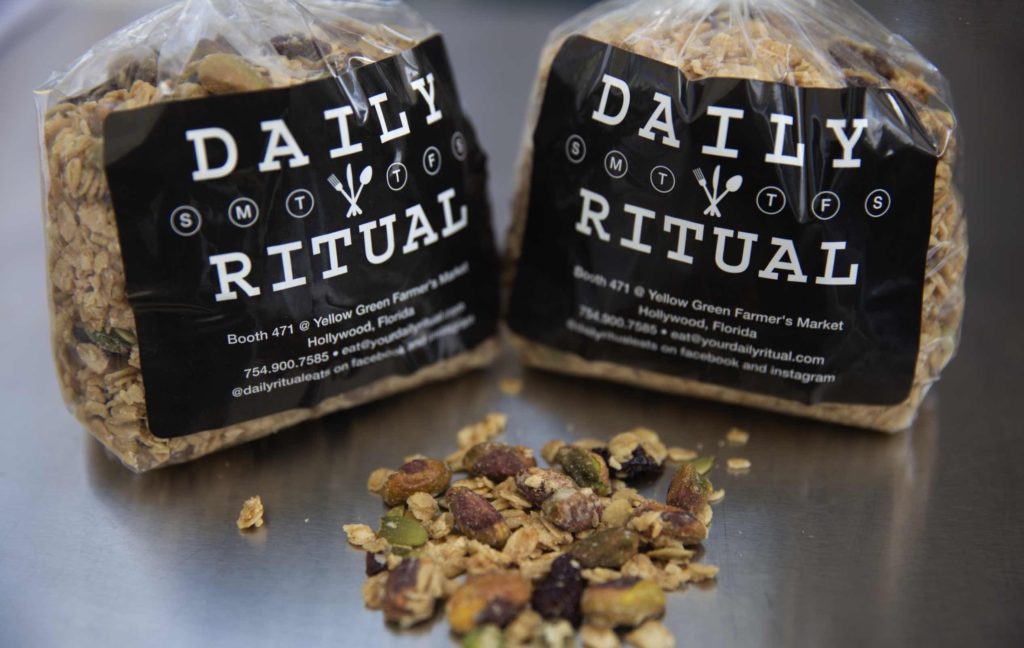 Pros:
Fresh – made to order
Nice, filling portions
You can mix and match flavors in the muffin-size frittatas 
Cons:
The booth is outside, so it's not really rain weather friendly.
Place gets busy! So seating goes fast
Located at
Booth 466
(754) 900-7585