Photography and Article by Lisa T.
Coming from the parking lot from Sheridan Street, right when you walk out of the gates, you will see a warehouse with a food truck in front of it serving Italian food. This is part of the Italian Depot. If you like Italian cuisine, this is the place for you.  The menu changes from time to time depending on the mood of the chef that day which provides an ever-changing list of items to choose from. The Regular Morning Special:  Croissant and Cappuccino for four-dollars and fifty cents! Sounds like a good fast snack breakfast before entering the market! The cappuccino will get you amped up.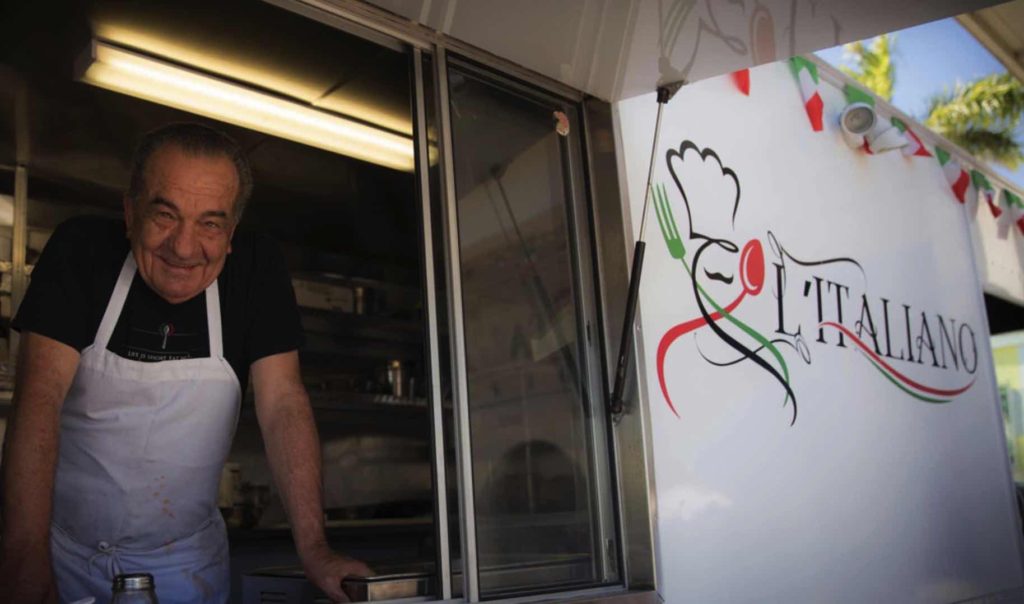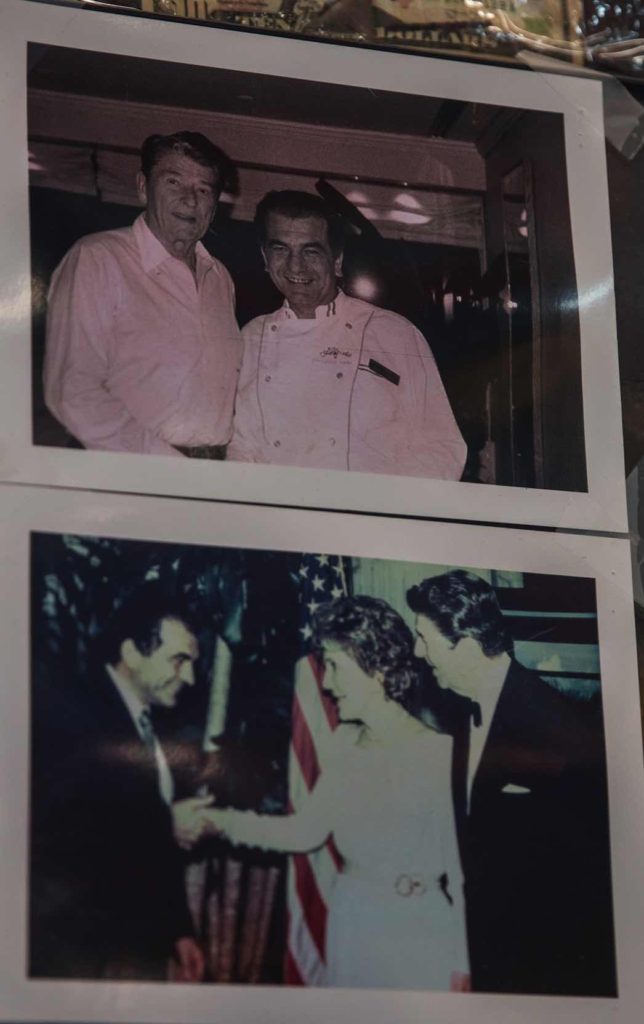 ​I was told the Chef on the truck has done dinners for Ronald Reagan and George Bush Sr. I sat down and ordered one of my favorite pasta seafood dishes. Lobster and Crab Ravioli. I got the Pink Sauce version. A tomato cream sauce that's made with Half and half. If you don't want the pink sauce the ravioli was also available in a Pesto Sauce. Eleven Dollars for Four big and generously stuffed ravioli. Giani, whom is a friend of  Paolo, the owner, was my server – told me to stop writing and get eating. ​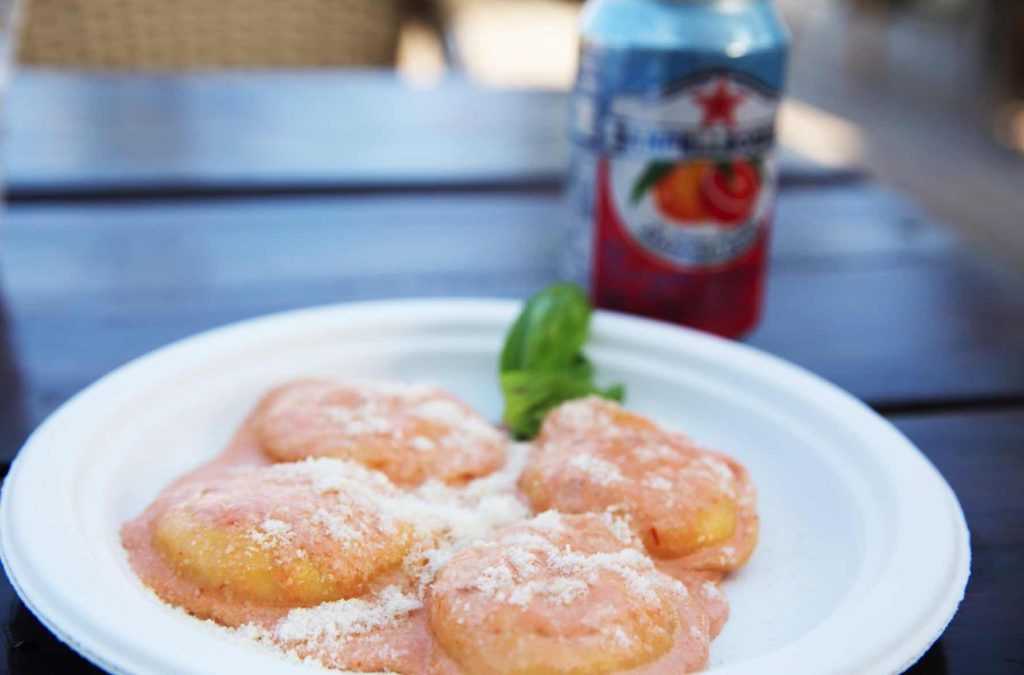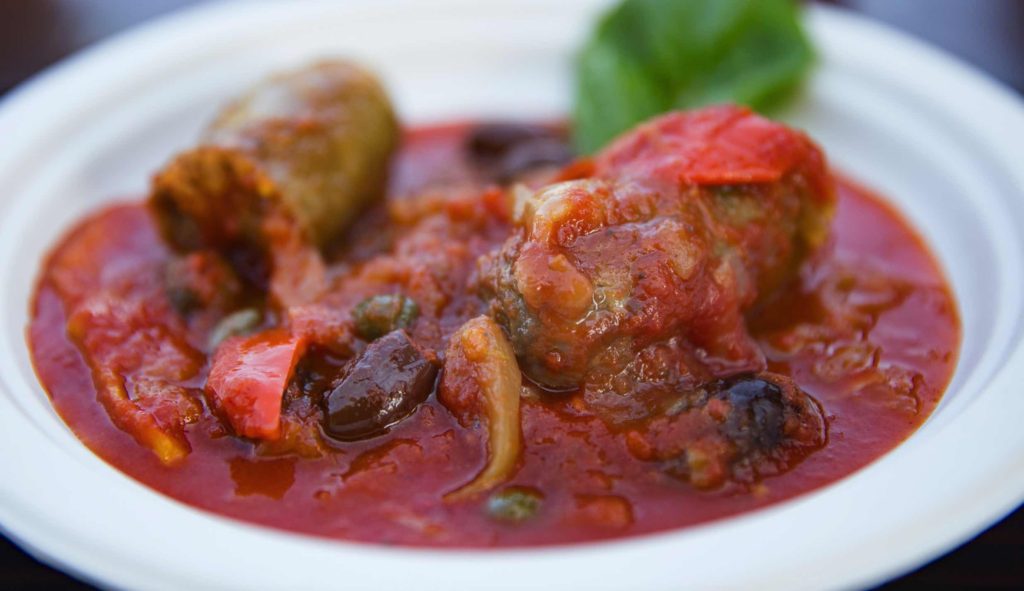 Chef Matteo prepared me another dish. Italian Sausage with Bell Peppers. Six Dollars and Fifty Cents. A flavorful plate (mild flavor but still has a kick) with a lot of sauce. Take your Country Bread and let it sit and soak the sauce up. Yum!
---
Other Specials of the Day:
Baked Ziti – $6.50
Gnocchi Pesto Or Tomato Sauce – $7.50
Ziti with Homemade Meatballs – $7.50
(prices are subject to change)
​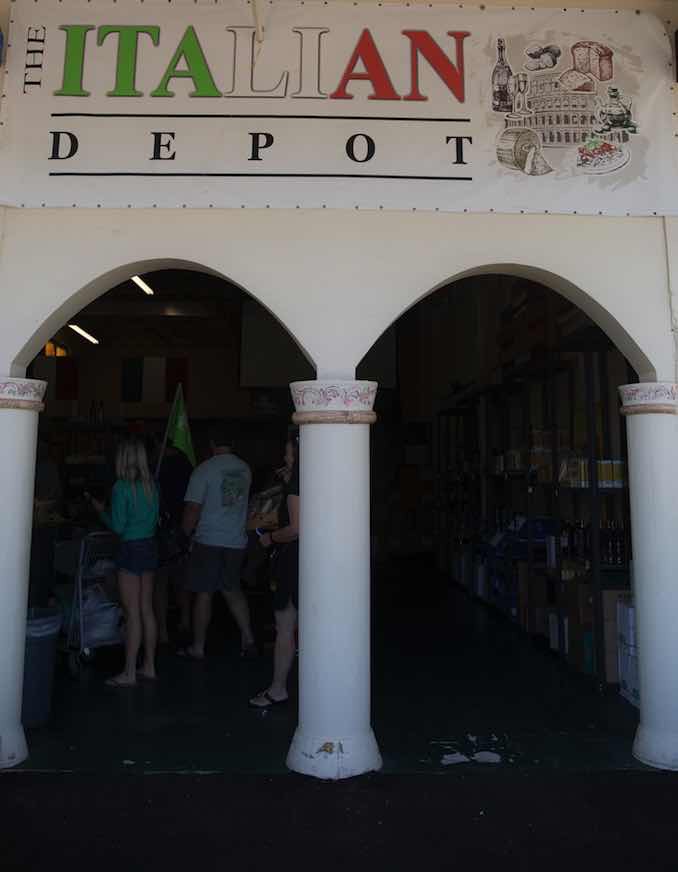 As you enter the Italian Depot – to the left you will see different types of croissants and the espresso machine. By the cashier there are samples to try out. They are always changing but usually consist of different olive oils, house made bread, cheese, meats and olives.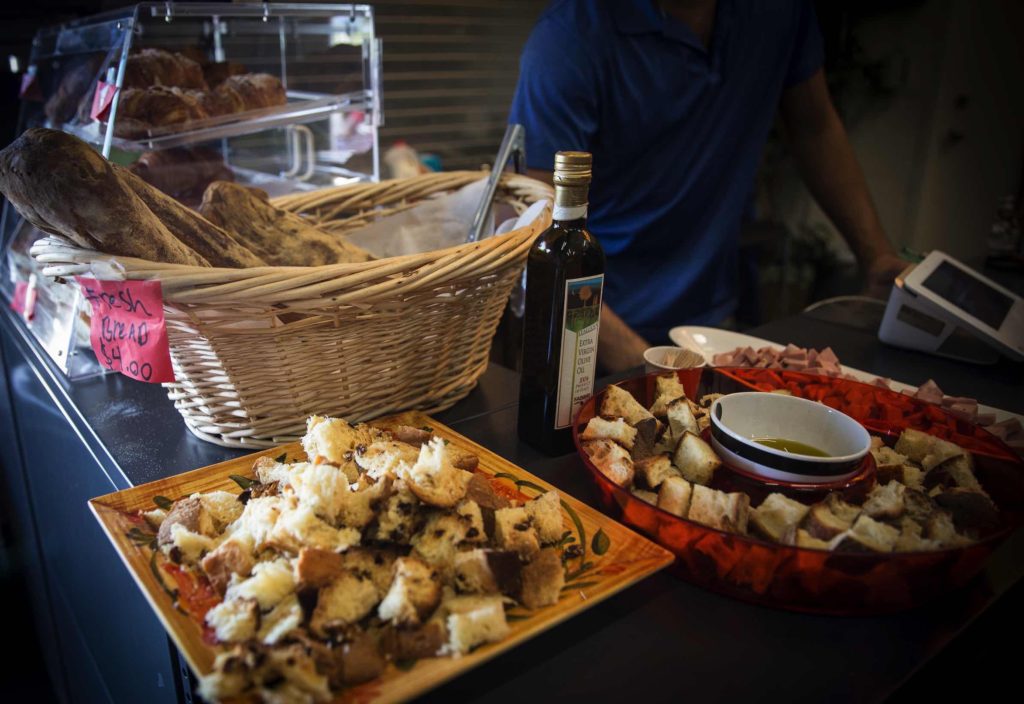 My mother and I tried the samples.  The day we visited was Mortedella (pork, black pepper, olives, myrtle berries, and pistachios).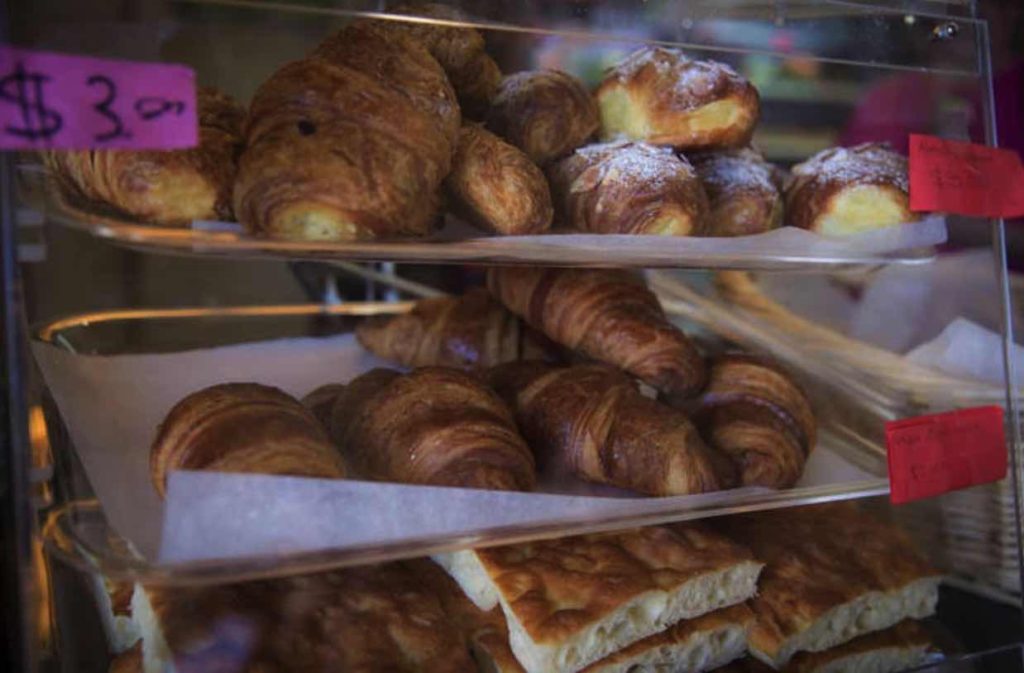 The breads are made fresh in the morning so be there early because they do sell out! I picked up a couple of chocolate croissants… They use Italian flour for all of their baked goods. There is definitely a difference –  in a yummy way. I will definitely go back for more in the future.
​Throughout the rest of the store you will find imported snacks, pastas, sodas, cheeses, candies and a section of gluten-free organic groceries. And for the Holiday coming up… they had HUGE wrapped Eggs which were 10 Pounds of dark chocolate. I can name a character from a past time movie who would want one…
The owner, Matteo, said his shop isn't part of the market, so he can make up his own hours for certain days. If he isn't open you can contact him and place your order.
Matteo (Paolo's son), said his shop isn't part of the market, so he can make up his own hours for certain days. If he isn't open you can contact him and place your order. Though the restaurant is ONLY OPEN the 2 days the Market is open. Saturday and Sunday.
---
Phone: (754) 273 9171
Located next to the Yellow Green Farmers Market
1950 North 30th Road
Hollywood, FL 33021

​​Open Saturday and Sunday
9AM -5PM (Open 1 hour later than the Yellow Green Farmers Market)