Cold Press Juices and Healthy Organic Food
Looking to have a seriously healthy meal after a long weekend of excess? Juice Dive may help you with a cure! Serving coffee and deliciously refreshing cold pressed juices, don't be surprised that the fridge has a small amount of supply left by about 11 am (they open at 9) – they go fast. Each juice has its own health benefits. Renato from Texas, but originally from Belize, opened up shop a few months ago. ​​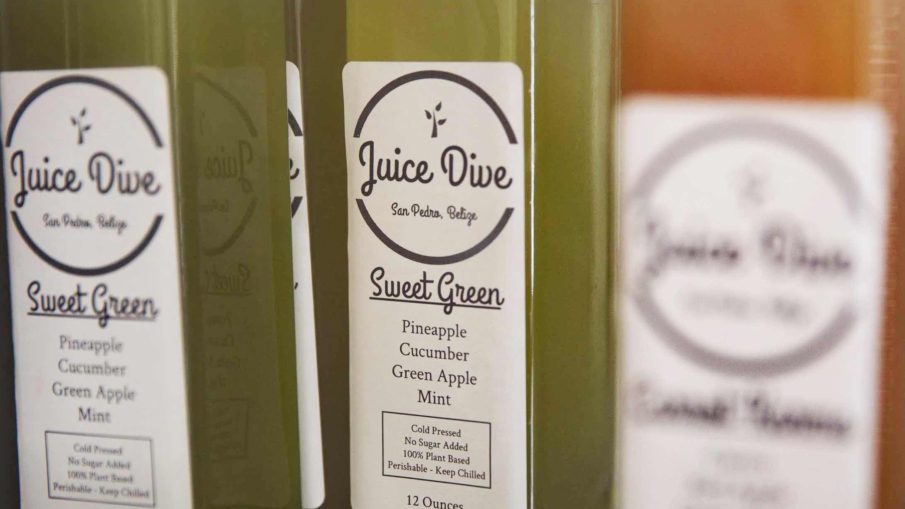 Fresh Cold Pressed Juices
Every bottle contains the nutrients from over two pounds of organic, fresh fruits and vegetables. The juices are pressed daily and contain no sugars or additives.
Each juice costs 16 BZ ($8)
​Available selections include:
Sweet Green – Pineapple, Cucumber, Green Apple, Mint.   –
Benefits: promotes weight loss, improves the immune system and blood circulation.
Super Green – Kale, Cucumber, Green Apple, Celery, Lemon, Ginger
Benefits: Extremely high in vitamin k, antioxidants and fiber. A natural hydrator and cleanser.  Promotes a healthy heart, aids in digestion, improves respiratory function, and prevents indigestion.
Feel the Beet – Red Beet, Orange, Kale, Cucumber
Benefits: Increases energy, improves blood health (specifically capillary structure), prevents cancer, reduces muscular degeneration, and acts as a natural aphrodisiac.
Carrot Karma – Carrot, Red Apple, Green Apple, Ginger, Lemon
Benefits: High in beta carotene. Decreases cancer risk and inflammation.  Prevents muscle soreness, promotes oral health and improves cognitive function.
Scorpion Lemonade – Green Apple, Lemon, Cucumber, Cayenne
Benefits: Hydrates, relieves joint and nerve pain, promotes elasticity, eliminates toxins, boosts metabolism, and aids in digestion.
Spicy Melon – Watermelon, Red Beet, Lime, Mint, Green Apple, Jalapeño
(still waiting for the benefits of this one)
​
Pineapple Coconut – Local Young Coconut Water and Cold Pressed Pineapple
(still waiting for the benefits of this one)
​
Crescent Moon – Filtered Water, Cashews, Vanilla, Dates with a touch of Agave Nectar
Benefits: Good for heart health, lowers blood pressure, aids in digestion and promotes regular bowel movements.
The most popular on this list is the Sweet Green (my favorite).
Scott's favorites are Carrot Karma, Spicy Melon, and Feel the Beet.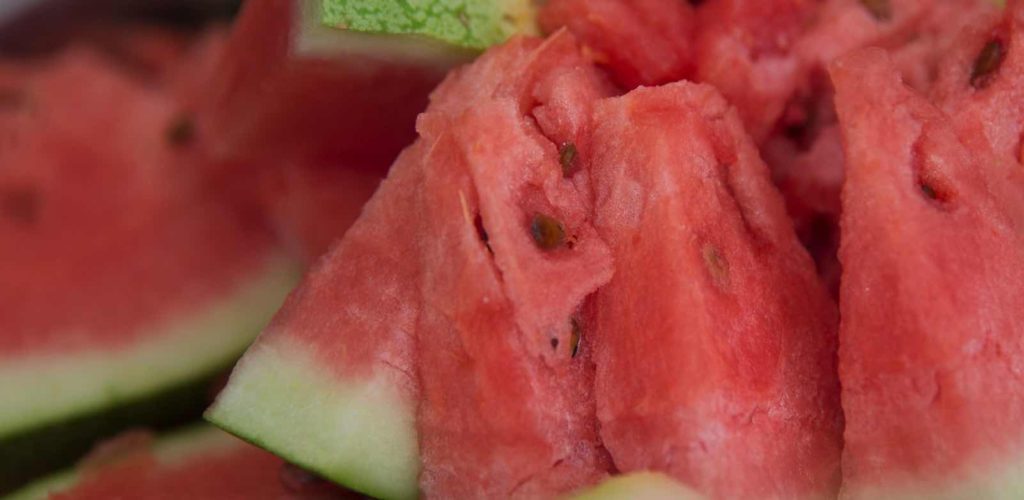 ​For our meal I decided to do the Build Your Own Salad. My Choices:
Base: Kale and Romaine
Protein: Originally Shrimp – But their delivery guy only had frozen, so they weren't offering that in this day. They want everything freshly grown or caught. I went with Roasted Chicken rather than Seared Tofu.
Toppings: Avocado, Black Beans, Tomatoes, Green Onions, Red Onions, Cucumbers, Bell Pepper, Micro greens, Hard Boiled Egg, Mozzarella, and Parmesan. I wanted croutons but they didn't have any made yet.
For my dressing, I got Caesar and Balsamic, both on the side.
Picture to be presented after it's completed.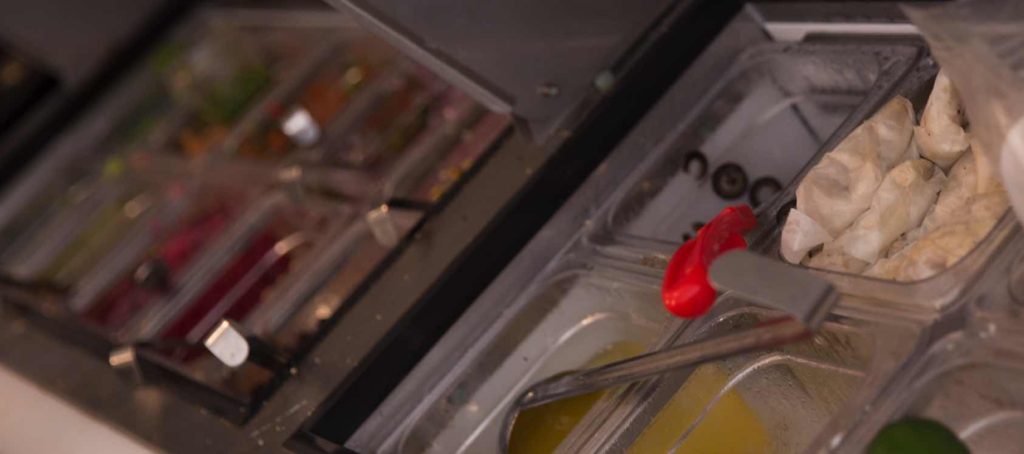 While I was waiting for my salad to be made, I got JD's Avocado Toast just to hold me over. It's served open faced on a slice of multigrain bread topped with lightly seasoned avocado mash, micro greens (that are grown in-house) pickled red onions, diced tomatoes and a poached egg. I must say, WOW!  The flavor combination is wonderful! I wouldn't mind eating this more often.  Seems easy to make at home, too.
With my salad in its final stages, several orders came through and they all looked delicious.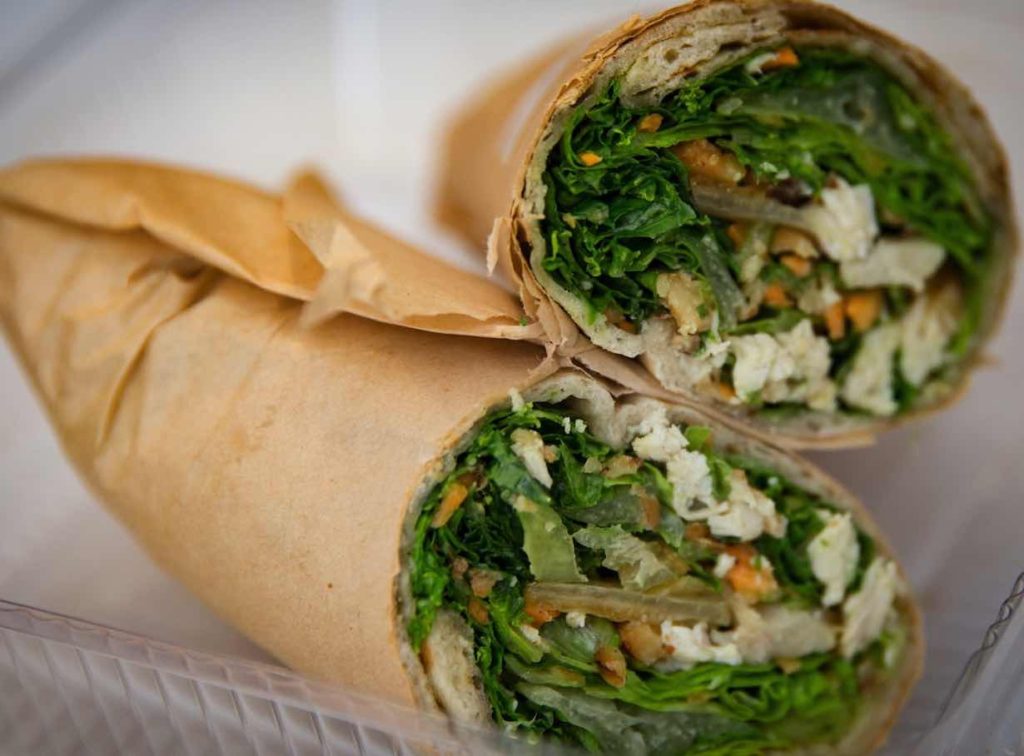 Asian Wrap – Seared Tofu, Kale, Romaine Lettuce, Shredded Carrots, Green Onions, Walnuts, and Ginger Citrus Dressing.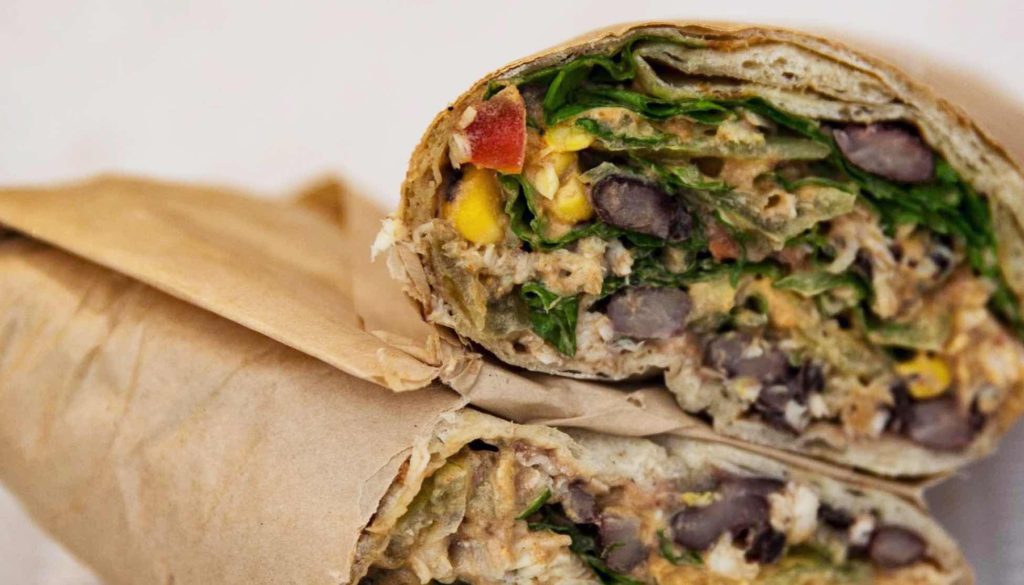 Southwestern Wrap – Roasted Chicken, Romaine Lettuce, Black Beans, Roasted Corn, Tomatoes, and Spicy Chipotle Dressing.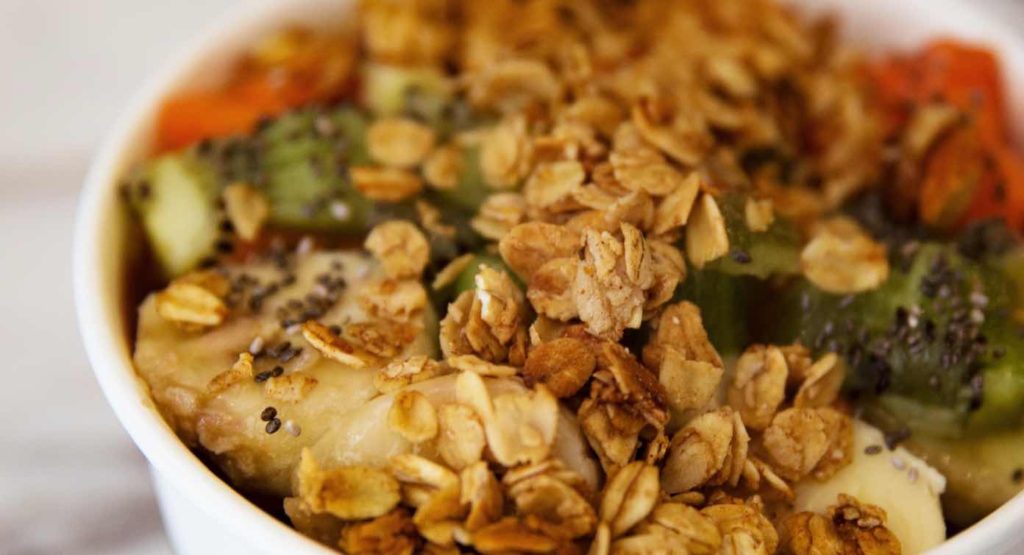 Acai Bowl – Acai base, topped off with house made granola and seasonal fruit.
​The first on the island!
THE FINISHED PRODUCT!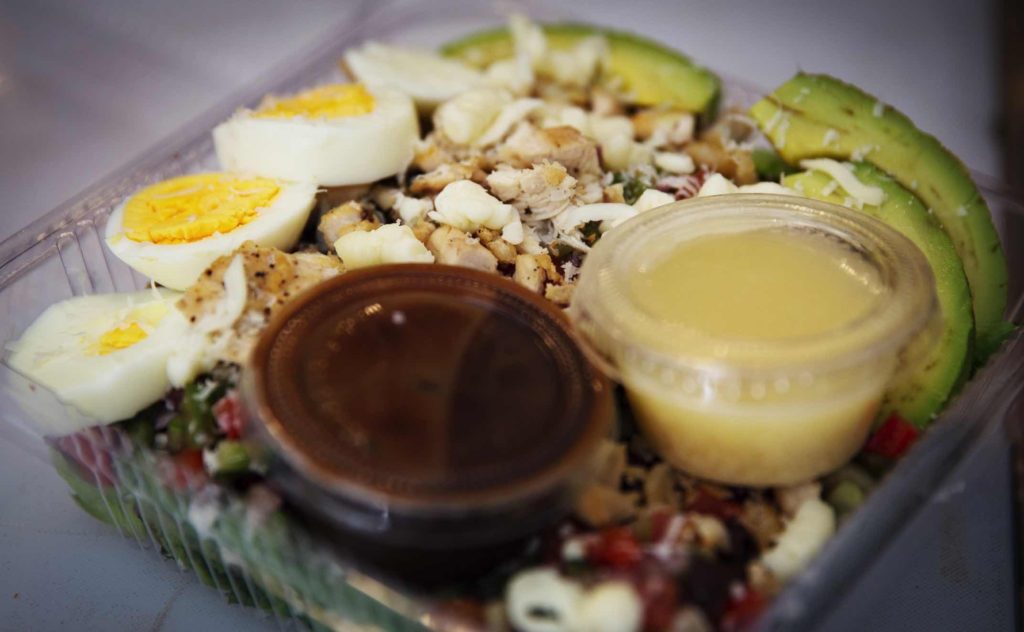 After making my way home, I enjoyed my salad to the fullest. It was a hearty salad which was big enough to be split between Scott and I. $23 BZ ($11.50 US). The US price is very comparable to a salad back home. You can't beat a good, healthy meal at a good price when you are on a vacation with a budget. But if you are used to eating healthy meals like this and are having a craving, then go for it! I did.
The restaurant has about 9 chairs or should I say bar stools with very small bar ledges against the walls. Definitely not a comfortable place to sit and mingle (especially if you are claustrophobic).  My suggestion:  save this spot for last so that you can head straight home or back to the office to enjoy your meal. Otherwise, the food will get soggy and your juices will get warm.
On my way out I was notified about Falafel Wednesday where Renato slaves over night to have everything ready for the big day that has instantly become a lunch time hit.
I came back the next day and grabbed one. Not as a sandwich though, I like platters.
Platters give me a chance to taste everything separate and then combine each of the ingredients to get a taste of a falafel in the pita. Either way it was good, but if you are in a rush the pita version is faster to consume.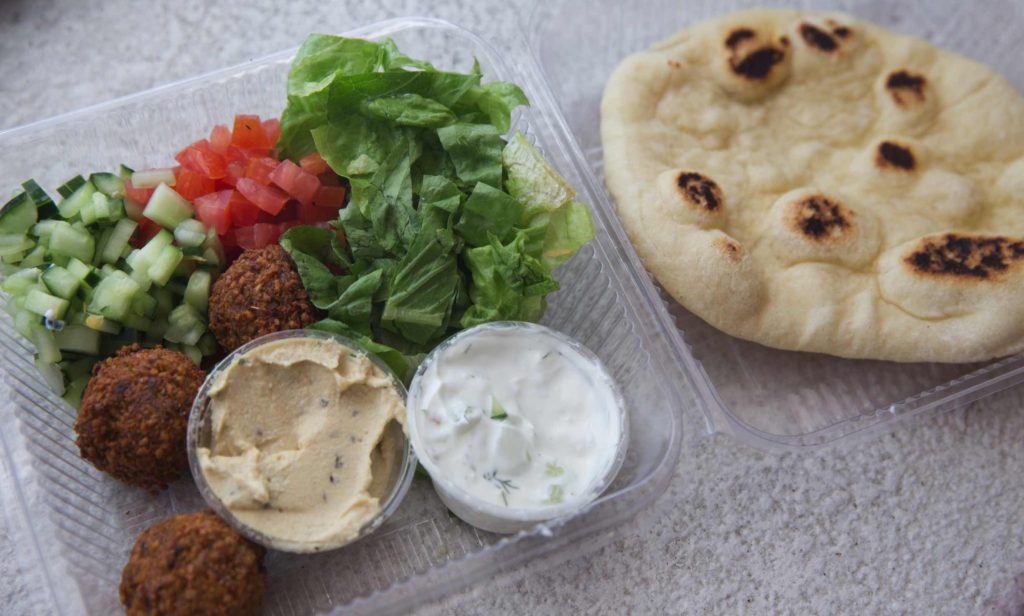 A nice Earthly end note about the business. All the utensils are made out of plant starch – including the to-go containers! Just find a compost heap and Mother Nature will do the work for you in a slow timely matter.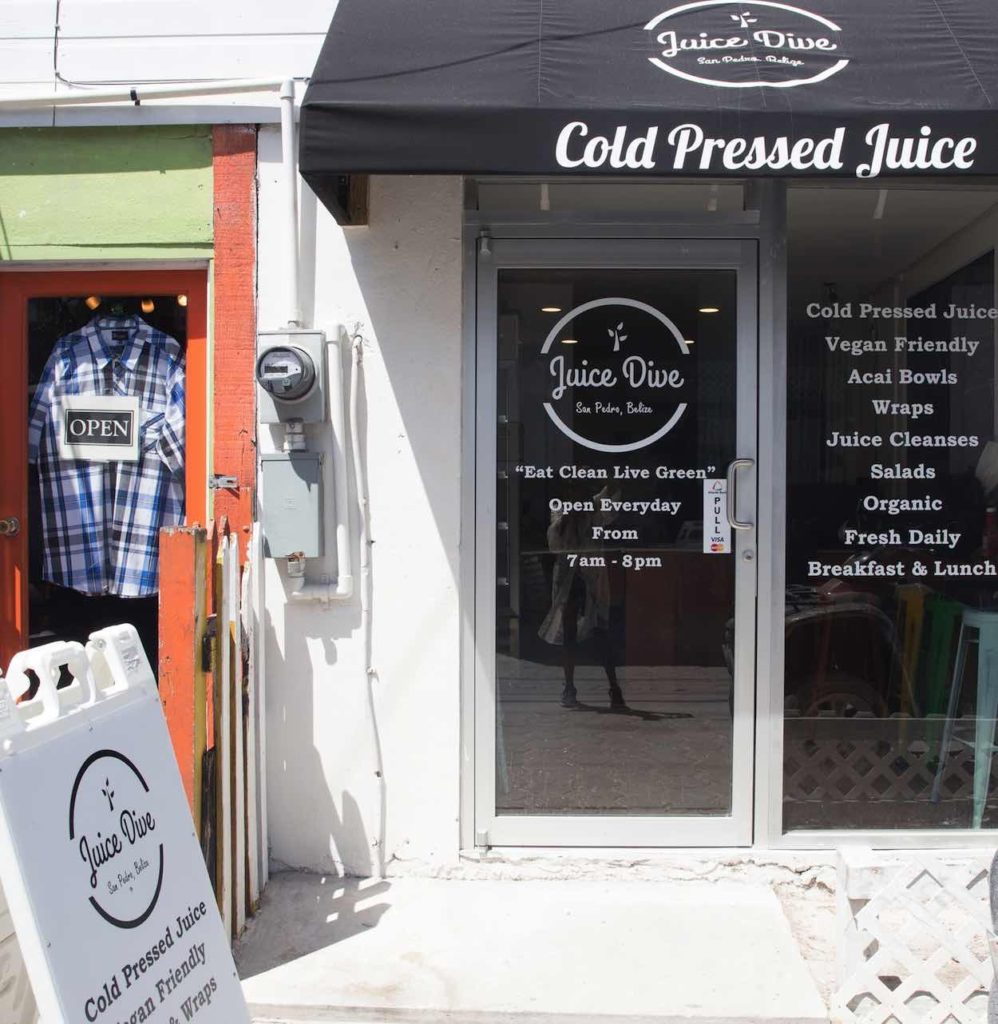 Juice Dive is located on Middle Street across from Atlantic Bank next to Pampered Paws.
​
Phone – +501 615 7395