The Mixologists Lab
Written By: Lisa T.
​Photography By: Lisa T. and Scott N.
"It's Science B*******" (Parental discrestion is advised) Talk about mixology to the extreme. Zymology21 really hits the nail! Creative drinks. Creative food. And the prices are worth it (not expensive and not cheap) you are looking to pay for quality and the fun experience, right???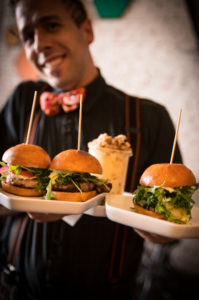 Coming into this bar, don't expect to get your normal screw driver. Instead you inform your bartender you "poison" of choice. Me being my normal is Vodka. But Jason, asked if I like gin as well. And I said yes, but it's been awhile. Since then, and I've been coming here plenty of times and ordering a gin cocktail when I dont order gin anywhere else or even have it at home. (I think that says something to his mixology)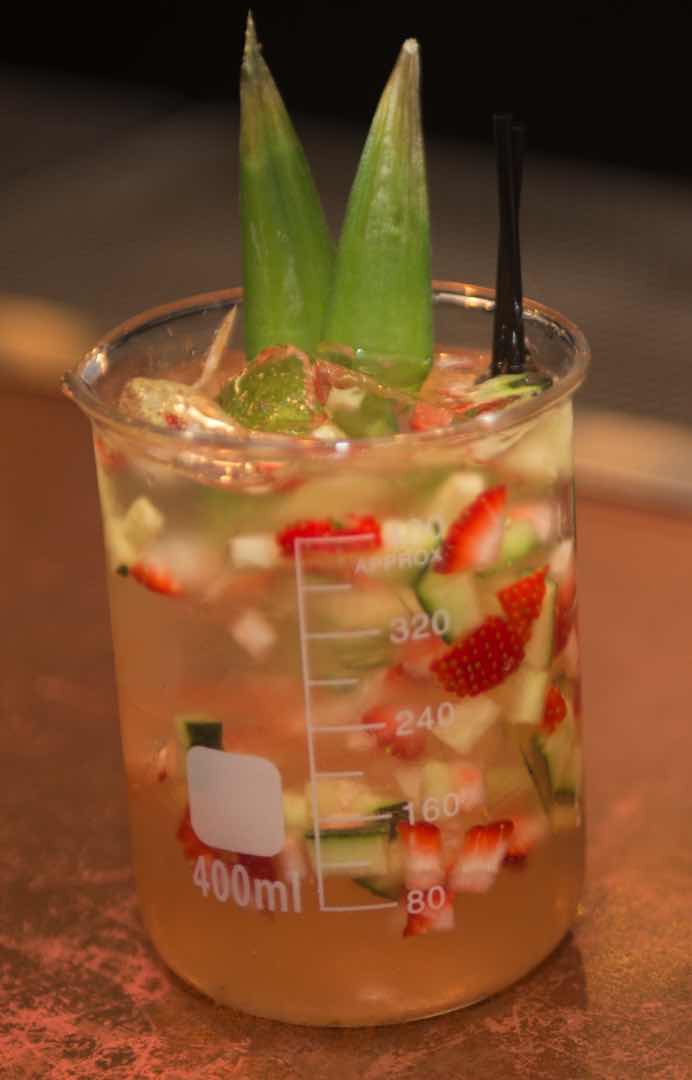 <— My Mixologist: Jason
Don't fret though; they do have a cocktail list to help you guide your way to something you will enjoy to drink.
It's hard to name the cocktails that was made for me in the past since every time it's been an experiment.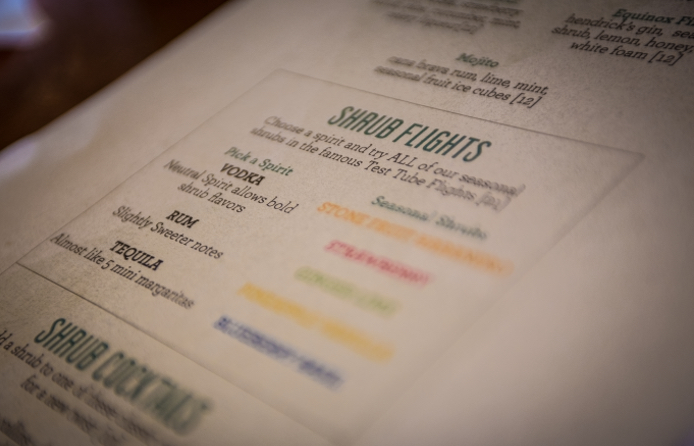 Speaking of experiment… their Shrubs are a fun thing to try out! For a flat rate they will give you 5 house made shrubs of seasonal different flavors. When presented – it's a fun treat in itself! The bartenders pour liquid fire into the container holding the shrubs to make the table be enveloped in fog. Sooo much fun (even with the kiddies – non alcoholic version that is)!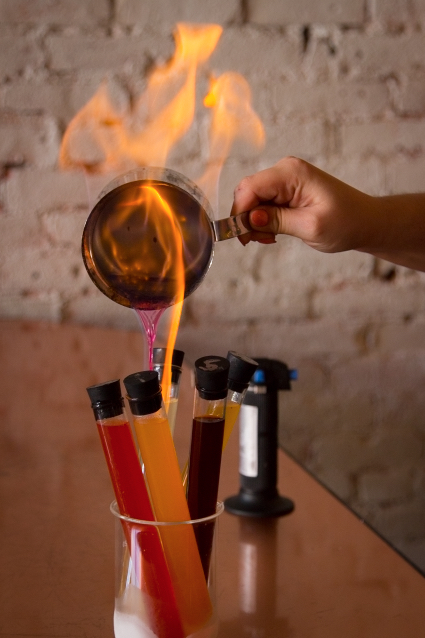 Since I was indecisive of what flavors I would like (they all sounded SO good). My friend and I did the Shrub Flight. You pick your type of alcohol and depending on the season they make test tubes for you to try out the drink.
I chose the strawberry shrub. What was mixed in? Some cucumber, strawberries, agave, pineapple and LOTS of gin that you cannot taste.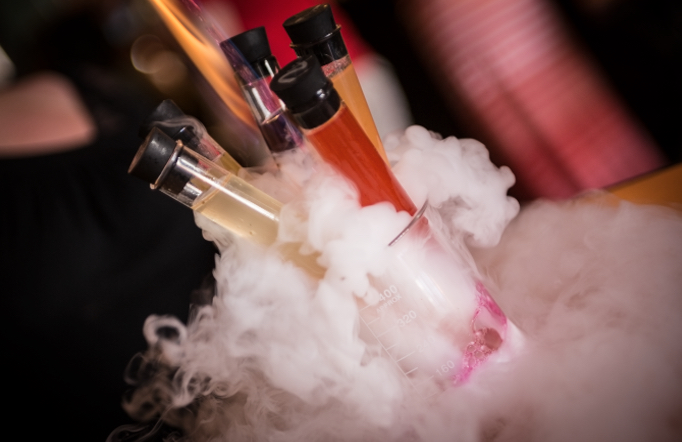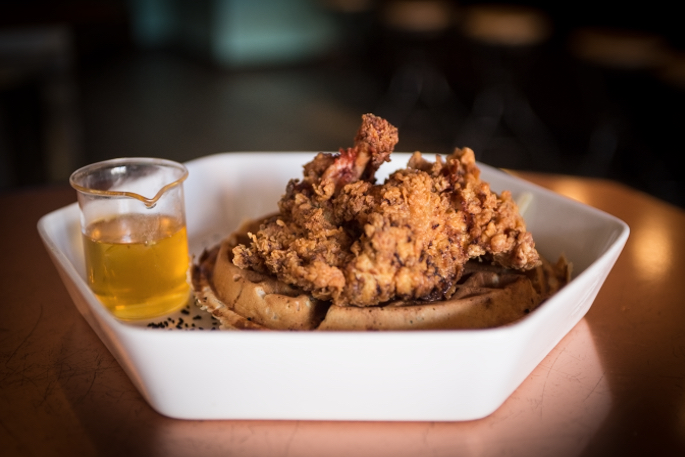 Food wise, is a science in itself. My favorite was the chicken and waffles. Crispy battered chicken breasts served with a herbed cheddar waffle and agave nectar drizzled on top. DEFINITELY, a different take than the well known Southern chicken and waffles. The lobster corn dog – was one of my favorites. Especially, when drinking and you're feening on the gourmet palette still. Is an awesome leveler!
We also got a little bit of small plates to nibble on.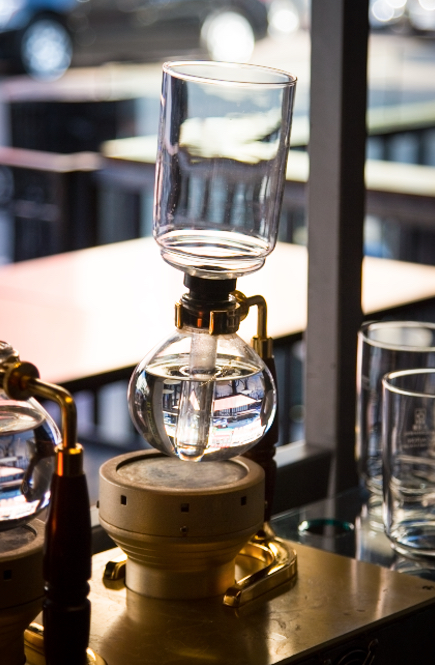 Even if you just wanted coffee… That too was an experiment…
All in all, Zymology21 is a great place to experiment in the Gas Lamp District of San Diego. Especially when you aren't a local and craving something different than your average bar.